Welcome to F45 Training
Team Training | Life Changing
What is F45 Training?
F45 Training is a global fitness community specializing in innovative, high-intensity group workouts that are fast, fun, and results-driven. F45 is specifically designed to provide a functional full-body workout while improving energy levels, metabolic rate, strength, and endurance.
F45 Training combines elements of High-Intensity Interval Training (HIIT), Circuit Training, and Functional Training. The fusion of these three training concepts has lead to the development of 27 different, 45-minute workout experiences, with more in development by our F45 Athletics Department. This combination of interval, cardiovascular and strength training has been proven to be the most effective workout method for burning fat and building lean muscle.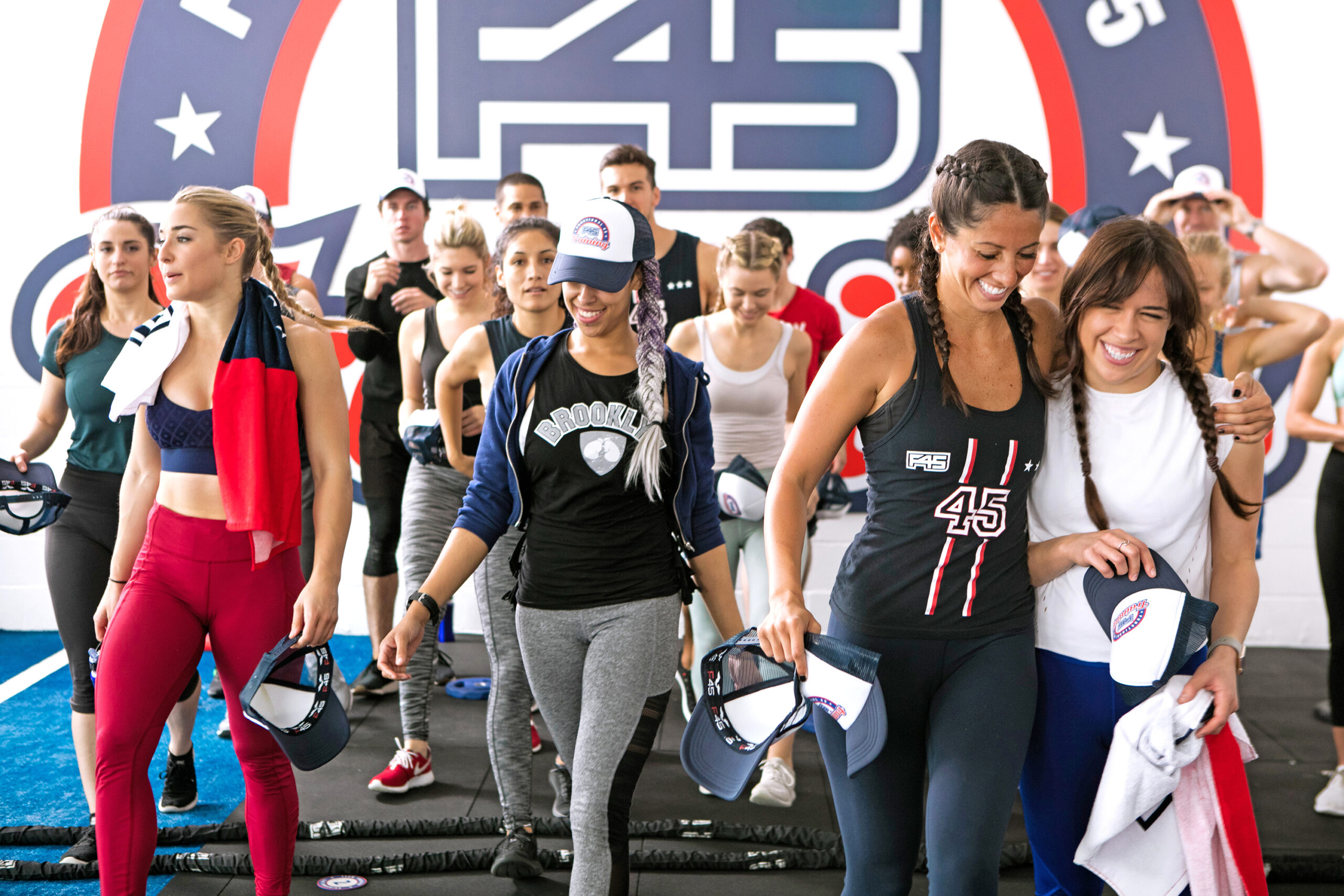 VIEW UPCOMING CLASSES
To register for Personal Training and other Specialty Courses, log in to our user portal and go to "Group Activities"
We've updated our user portal:
If you normally pay online or have registered for classes in the past, try using your old login information. You may need to reset your password. 
You can confirm if you have an account and reset your password by following the steps below…
 

Click the button to be led to our new welcome screen.
Select "Access My Account" located at the top right of the screen.
Fill out the requested information and hit submit
If you see a red notification reading "You've already registered" select "login" at the top right of the screen
Select "Forgot Password" and follow the steps to reset your password.
To register for Swim Lessons, Summer Camps, Safety Training Courses, and Parent's Night Off log in to our user portal and go to "Register for Classes"
To register for Personal Training, Water Aerobics, Adult / Master Swim League, Yoga, and F45 log in to our user portal and go to "Group Activities"
If you need further assistance please reach out to us at (304) 933 – AQUA [2782]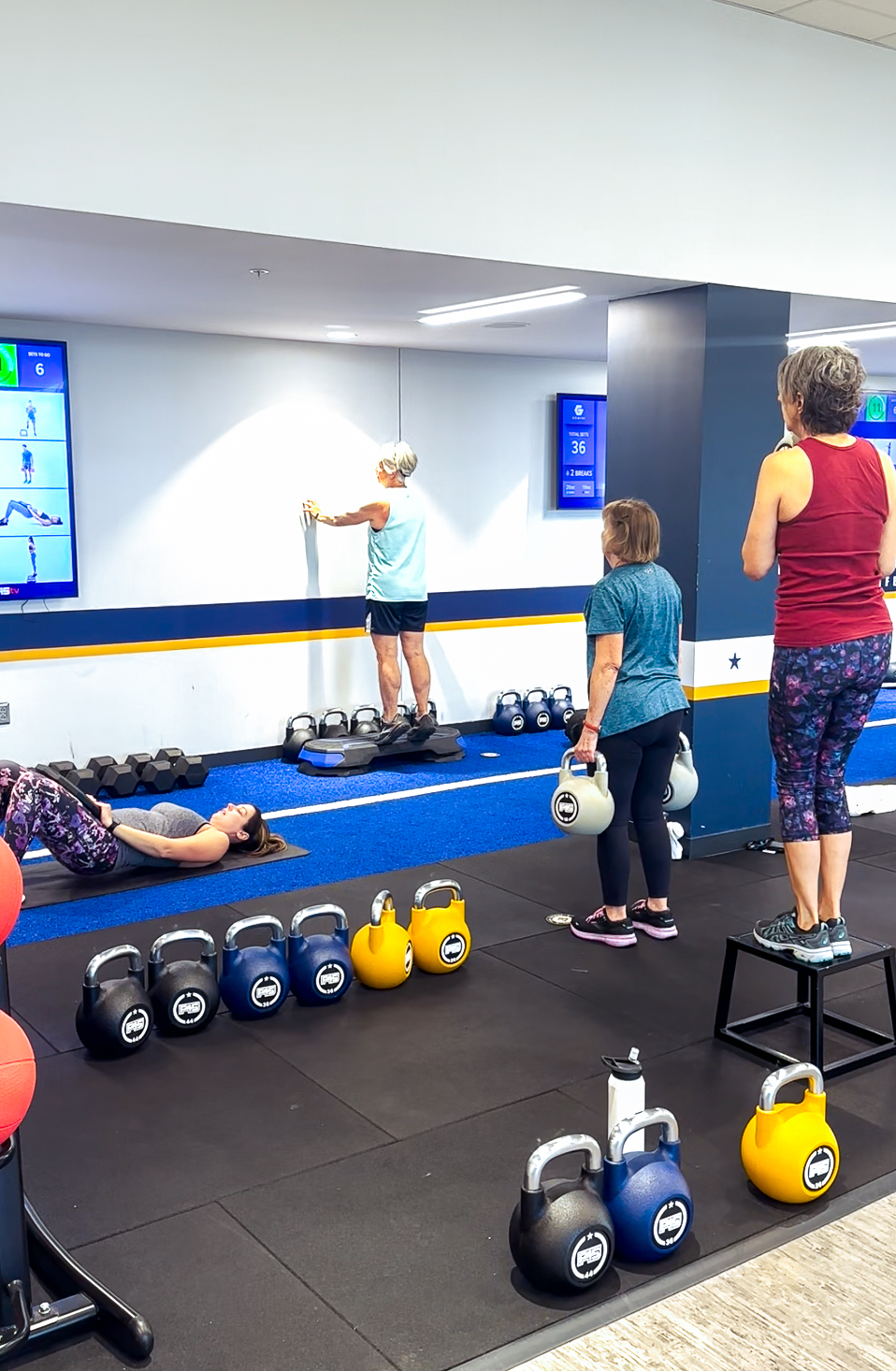 Aquatic Center x F45 Membership
Individuals pay $90 or less per month for:
UNLIMITED F45 Classes
Member-Only Swim Hours in The Huntington Community Pool
Access to the 2nd Floor Fitness Center
Access to The Competition Pool & Dive Well
Discounts on Programs & Services
Member-Only Track Access
Access to Locker Rentals
Complimentary Towel Service
Free Chair-Robics & Yoga Classes
Free 30 days of F45 Training
30-min Personal Training Consultation
Exclusive Facility Discounts
Existing Aquatic Center Members can add F45 for $45 per month.
Stop by our Member & Guest Services desk or call (304) 933 – AQUA [2842] to get started today. Discounts may apply.
CLICK HERE for all of our base membership options.
Try Before you Buy: Ask if you qualify for a FREE Trial Class!
Drop-in Rates: $20 per person per class.
Monday – Friday
6 a.m. & 8 a.m. & 12 p.m. & 6 p.m.
Interested in Joining a Class?
Fill out the form >
Life-changing group fitness is only a form submission away. Have a member of our team reach out to you with all the details.