ABOUT THE AQUATIC CENTER AT MYLAN PARK
A Letter from the Director:
Coming off an Olympic summer, we are excited to be a place where your child or you yourself can learn to swim, dive, run, jump, throw and stay active. There is still a lot of uncertainty about what is to come with the pandemic, but at the Aquatic Center, we are monitoring news and guidelines so that we can be a safe place to recreate. For now, we are going to continue to maintain low ratios within our classes and programs. The majority of staff are vaccinated or plan to be. If they are not, we are requiring them to wear a face covering.
Can't wait to see you here this fall!
Splash on!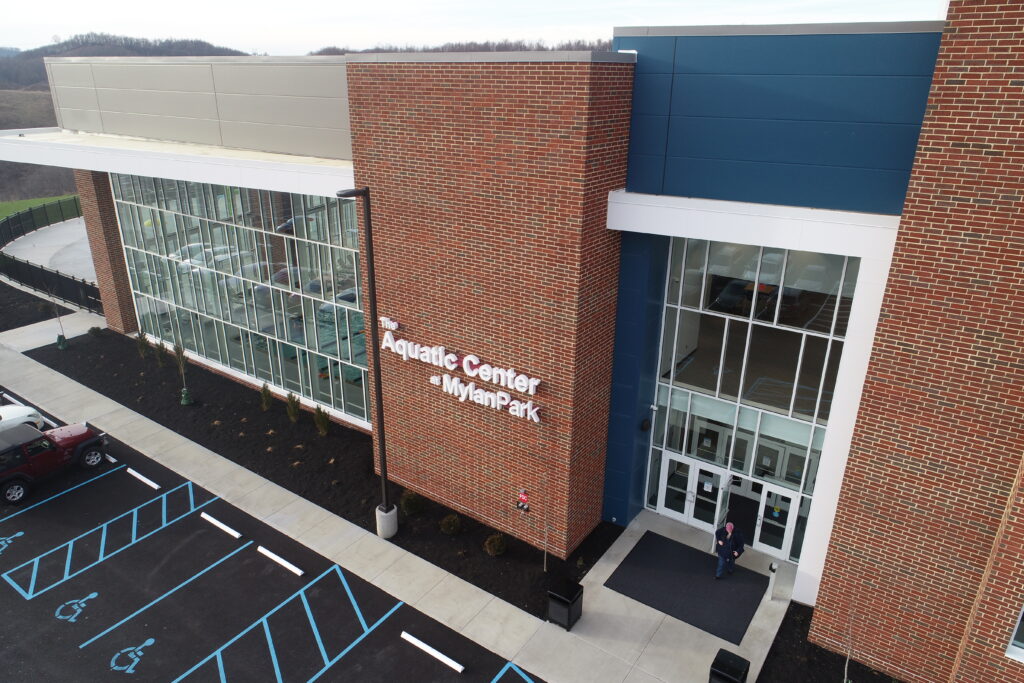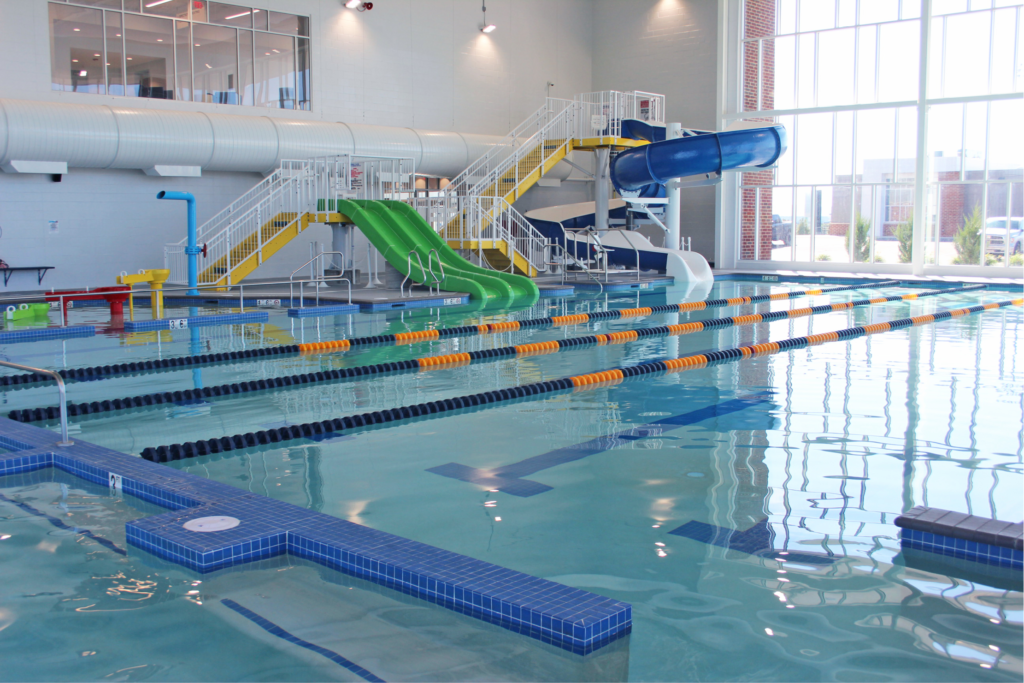 THE HUNTINGTON COMMUNITY POOL & SPLASHPAD
Perfect for family fun and individual use, the Community Pool located adjacent to the Outdoor Splash Pad offers six 25 yard lap lanes, zero-depth entry, a variety of water play features, and four water slides accommodating all ages.
The Outdoor Splash Pad is located adjacent to the Huntington© Community Pool.  Come cool off with features such as dumping buckets and troughs, sprayers, geysers, sprinklers, and more on top of a non-slip concrete surface.  Umbrellas are available for getting out of the sun, all set with a backdrop of beautiful rolling hills of Morgantown, West Virginia.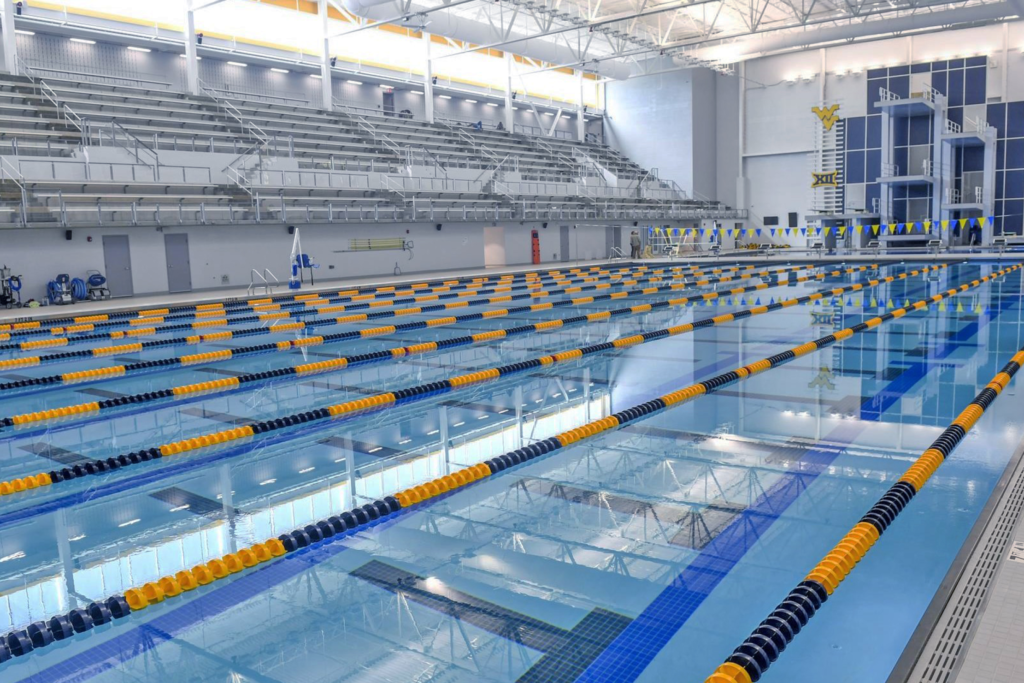 THE COMPETITION POOL & DIVING WELL
The Competition Pool & Diving Well is a state-of-the-art facility featuring an Olympic-sized 50-meter pool with a movable bulkhead that can be configured for short- or long-course, six-lane diving well with a full array of platforms and springboards, and holds over 750,000 gallons of water. Boasting 1,500 spectator seats, 17 – 21 feet of tiled pool deck space, direct access to the Multi-Purpose Classrooms and locker rooms, and top-of-the-line Colorado Time scoreboard and timing system, this facility is truly unique to our area.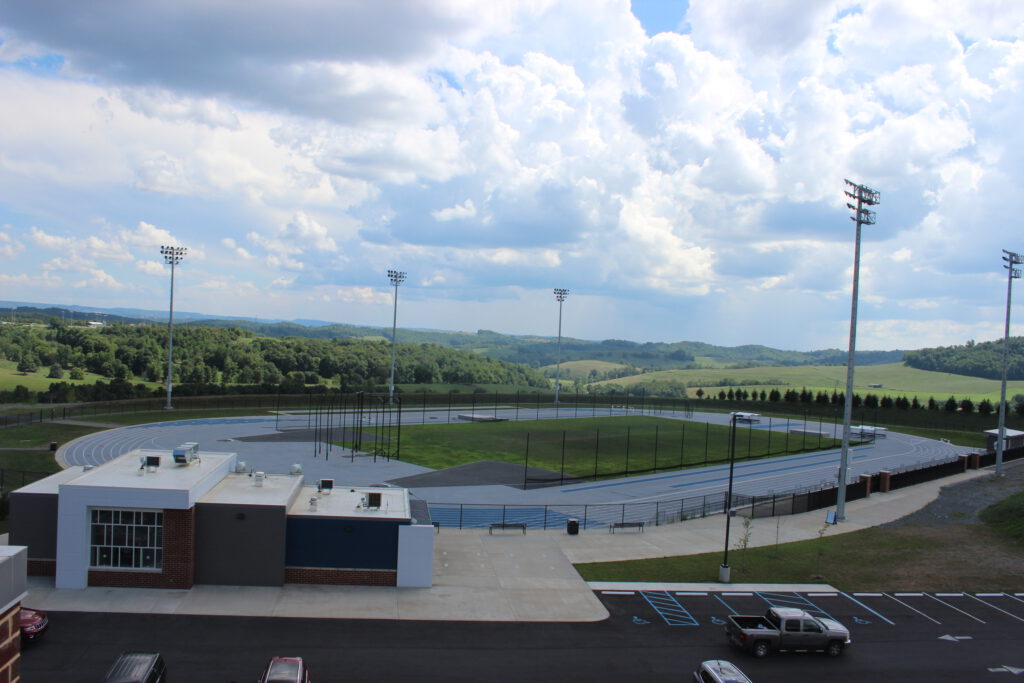 TRACK & FIELD COMPLEX
The eight-lane, prefabricated, synthetic Mondo Super-X surfaced Track & Field Complex features four long-jump and triple-jump pits, LED stadium lighting, steeple chase, high-jump, pole vault, and several throw areas for javelin/ shot put and discus. Encompassed by scenic views of the surrounding mountains, the Track & Field Complex is fitted with a top-of-the-line timing system, cameras, and video scoreboard. The Track is also lined for high school and collegiate competition, with seating for over 2,000 spectators, plenty of on-site parking, a press-box, ticket booth, restrooms, and concessions.