PRIVATE LESSONS
Private, Semi-private & Small Group Lessons
Private lessons are designed to help students who are having difficulty with specific skills in a group lesson or if they need a little more attention to move past a challenging skill.
In a private lesson, students will work one-on-one or two-on-one with a qualified instructor. Lessons are tailored to meet your individual needs, teach you how to swim or refine your skills. Swimmers of all levels, ages and abilities can sign up – it's never too late to learn how to swim.
To purchase swim lessons, stop by the Welcome Desk. Please make sure to read the policies and details for our private swim lessons below before you purchase!
CLICK HERE TO REQUEST A LESSON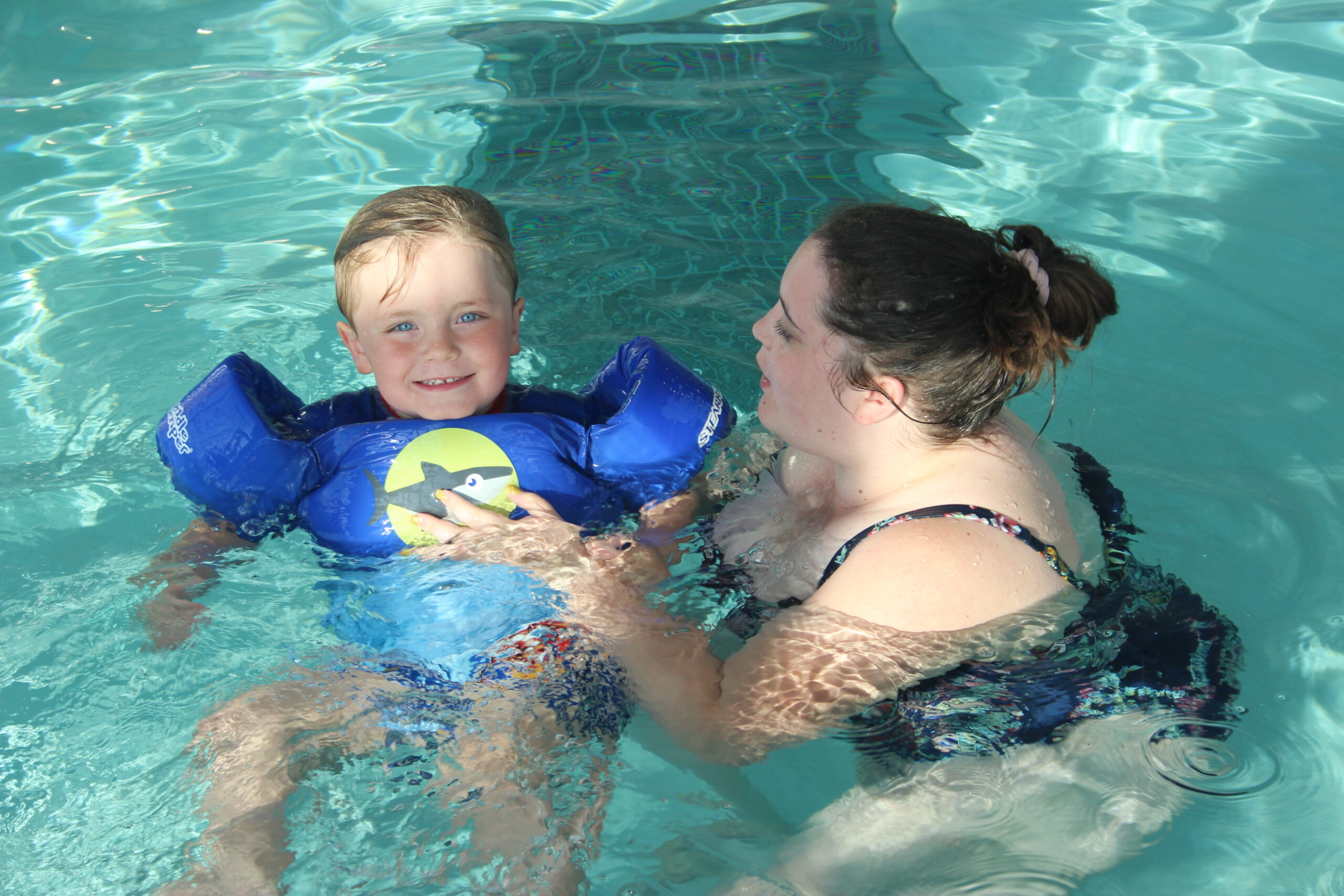 • Minimum 4-hour cancellation notice directly to the instructor. Cancellations made outside of this window may result in loss of lesson fees.
• Private lessons are not recommended for children under 3 years of age. Instead, we recommend taking a parent/child course at this age.
• 6 Session private swim lesson packages can be shared with multiple people in the household.
• Lesson packages are good for up to one year after purchase date.
• Fees are paid in advance of the lesson and redeemed at the time of entry to the pool.
• Semi-private lessons require each swimmer to purchase a package to participate and are not allowed to be shared with other swimmers.
• Currently, we are experiencing an extremely high volume of requests and we are unable to guarantee placement in a swim lesson, we ask that you be patient as the wait time could be at least 1 month, but varies based on availability.
• We maintain a waiting list of everyone who has requested lessons through our website, we place people on a first come first serve basis but placement can be delayed based on instructor and participant availability.
• Please ensure that we have the most reliable contact information for you when completing your request so that the instructor can contact you directly as soon as we have assigned you to an instructor.
• We recommend that you wait until you hear from an instructor to pay for your set of lessons. You can pay on the first day that you come in for a lesson or once you've scheduled with an instructor you can call in to pay. You get a discount when you buy a pack of 6.
• If you have questions about your request please email us at aqua@mylanpark.org please include your name, the child's name, and the date of request. Emailing us won't speed up the process to get scheduled with an instructor, but we can answer any questions you may have prior to scheduling. We may not be able to give you an estimate on how long it will take, as it depends completely on staffing and how your availability/skills match with our current instructors.
• If you are currently enrolled in private lessons and the instructor no longer available, you will need to reapply using the Private Swim Lessons Request from. If you are interrupted before finishing 6 lessons please make sure to send an email to our coordinator to have your request expedited.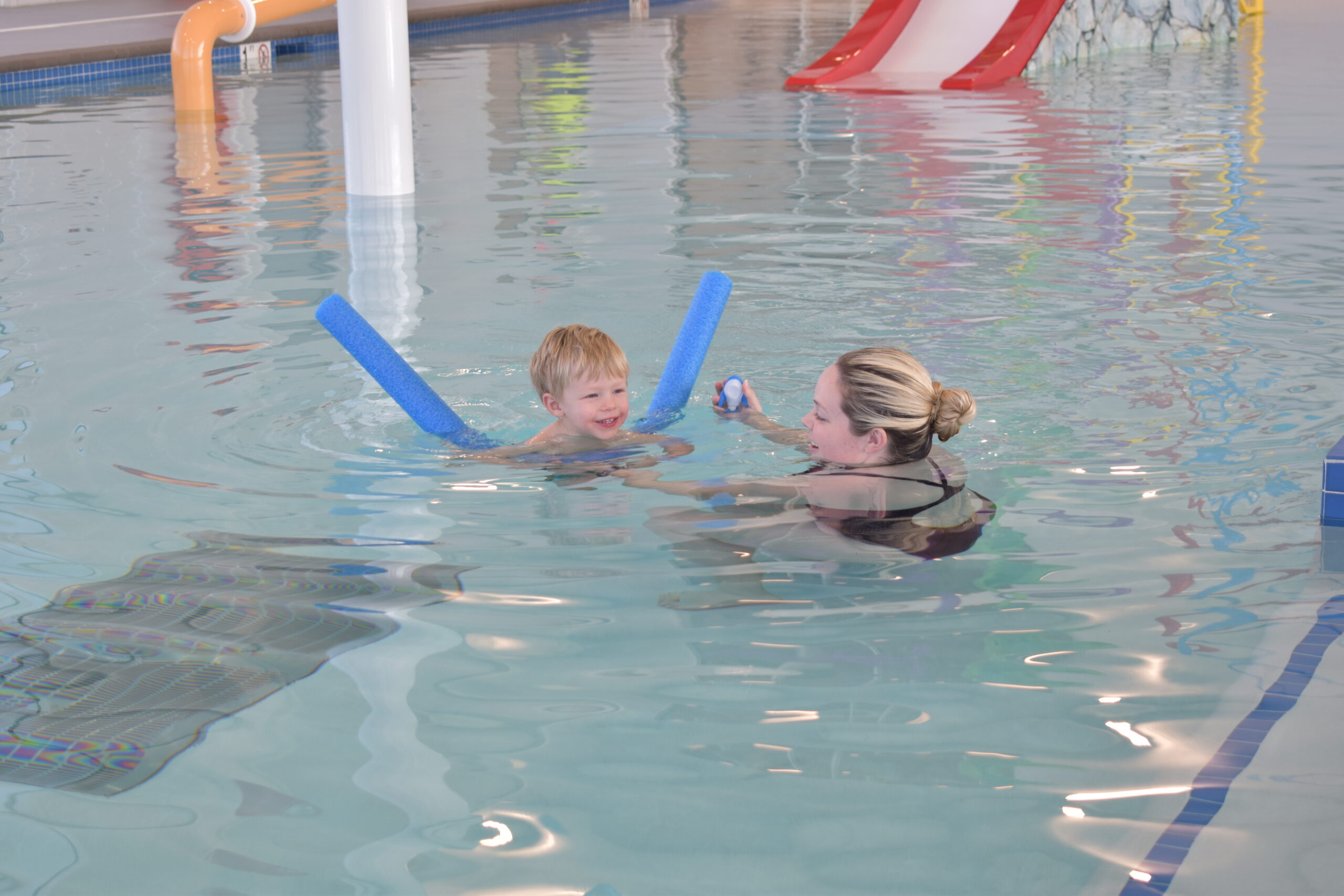 Work personally with an instructor for 30 or 60 minutes.  30 minute lessons recommended for children under 12 years of age.
| Packages | Member | Non-Member |
| --- | --- | --- |
| 1 Session (30 Mins) | $25 | $32.50 |
| 6 Sessions (30 Mins) | $140 | $185 |
| 1 Session (60 Mins) | $47 | $61 |
| 6 Sessions (60 Mins) | $272 | $356 |
SMALL GROUP LESSONS ( 3 – 4 Participants)
Students should group up with friends or family around the same age and skill. Choose from a 30 or 60 – minute lesson.
| Packages | Member | Non-Member |
| --- | --- | --- |
| 1 Session (30 Mins) | $15 | $19.50 |
| 6 Sessions (30 Mins) | $80 | $107 |
| 1 Session (60 Mins) | $28 | $36 |
| 6 Sessions (60 Mins) | $158 | $206 |
SEMI-PRIVATE LESSONS (2 Participants)
Students should pair with friends or family around the same age and skill for lessons. Choose from a 30 or 60-minute lesson.
| Packages | Member | Non-Member |
| --- | --- | --- |
| 1 Session (30 Mins) | $20 | $25 |
| 6 Sessions (30 Mins) | $110 | $140 |
| 1 Session (60 Mins) | $35 | $45 |
| 6 Sessions (60 Mins) | $200 | $260 |
Private/Semi Private Swim Form