SPECIALTY PROGRAMS
Specialty Programs
Specialty aquatic programs are already underway at the Aquatic Center at Mylan Park. These programs provide alternatives to traditional lap swimming and allow members and guests to explore the wide option of water-based activities.  These programs can be registered throughout the online portal and will be offered year-round as available by skilled area instructors.
The facility is planning future aquatic programs such as kayaking, water polo, synchronized swimming, and more.  If you or someone you know has an interest or skill and would like to provide these types of programs, please contact us today!
REGISTER NOW
To Dive For Courses
Participants of any of the courses below MUST be able to swim the length of the pool (25 yards) and be comfortable in deep water and be able to tread water at least 30 seconds.
Beginning Diving (6-12 year olds): Sundays from 2 – 2:45 p.m.
Member Price: $62.50
Guest Price: $81.25
This beginner course introduces students to diving from the side and basic springboard diving techniques.
Intermediate Diving (8-14 year olds): Sundays from 2:45 – 3:45 p.m
Member Price: $75
Guest Price: $97.50  
Participants should have taken beginning diving or have comparable skills, specifically the ability to perform front dive from the one meter board successfully.
Advanced Diving (10-18 year olds): Sundays from 3:45 – 5 p.m.
Member Price: $80
Guest Price: $104  
Participants should have taken intermediate diving or have comparable skills, specifically the ability to complete front and back dives, as well as front and backflips or, have permission from the dive instructor.
Adult Diving (18+): Sundays from 5 – 6 p.m.
Member Price: $75
Guest Price: $97.50
This class encompasses many different diving levels and is taught by a coach who can provide practice and development to each different level from Beginner to Advanced.
With Instructor – Todd Hillman
Scuba Dive Training
Stay tuned for the next session dates…
$650 per person (ages 10+)
Includes 12 hours of training over 4 weeks at The Aquatic Center.
Students need to provide mask, fins and snorkel (discounted equipment packages available thru J&S Dive); all other equipment provided.
Students will be certified once completing this course and will learn to safely interact and explore the underwater world.
Once certified, you will have the ability to dive at locations all over the world (within your current level of training).
New enrollments available every 5 weeks. Limited class sizes.
For more information or to purchase classes online, go to jsdivetraining.com, or call 866-224-3483.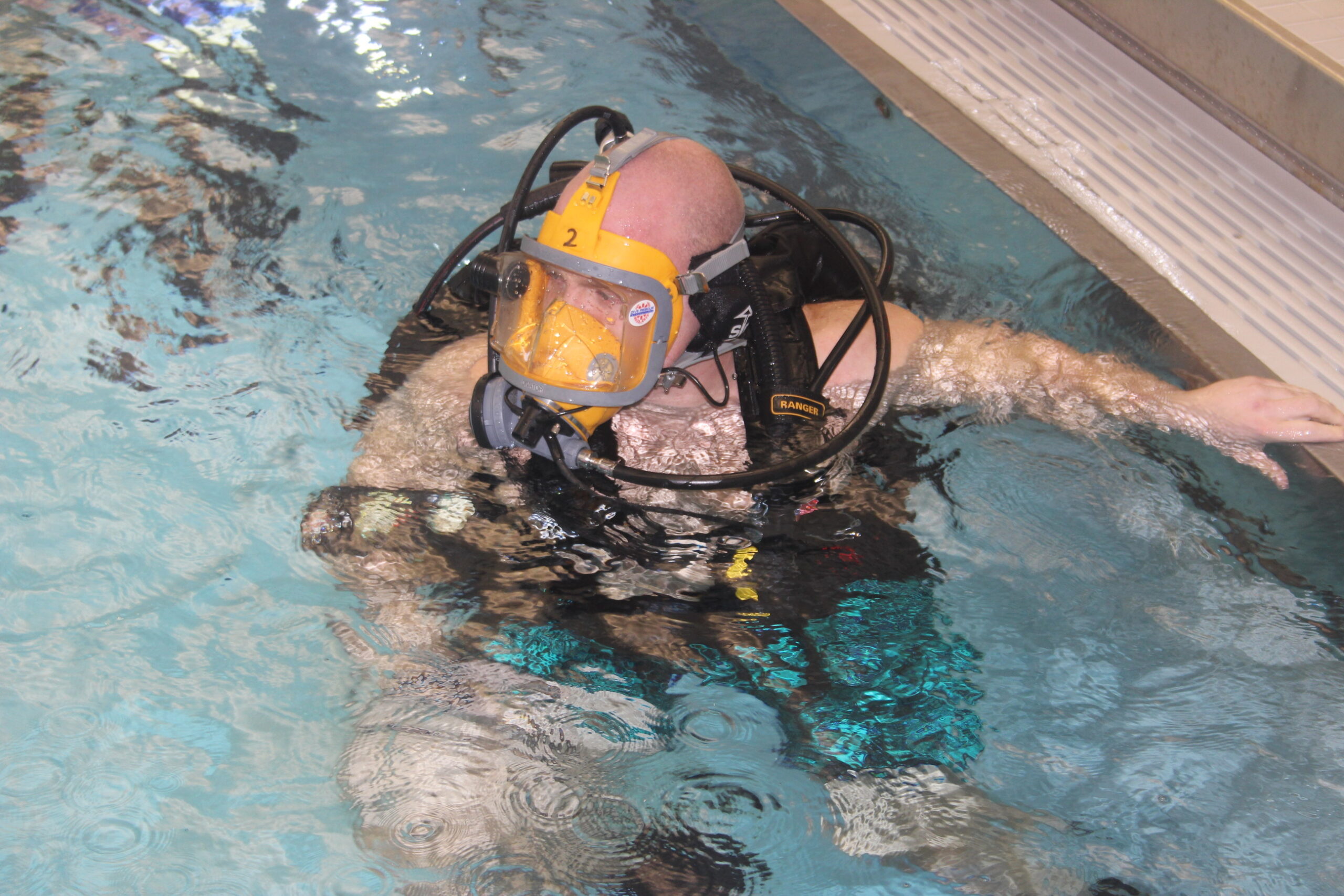 Kayaking Skills Practice
Every Thursday from 7 – 9 p.m.
$7 for Members and $12 for Non-Members
Looking for a place to keep practicing your kayak skills in the colder months? Bring your kayak to The Aquatic Center at Mylan Park for drop-in kayaking skills practice. This program is held in shallow water so you can practice safely. In collaboration with Highwater Hobbies, you can get feedback from dedicated kayakers and keep your skills fresh for the next outdoor season.
This course will go over beginner skills such as:
Forward, sweep and back strokes
High and low braces
Sweep and back deck rolls
Water safety
Register in person at The Aquatic Center at Mylan Park
To purchase kayaking equipment online, go to highwaterhobbies.com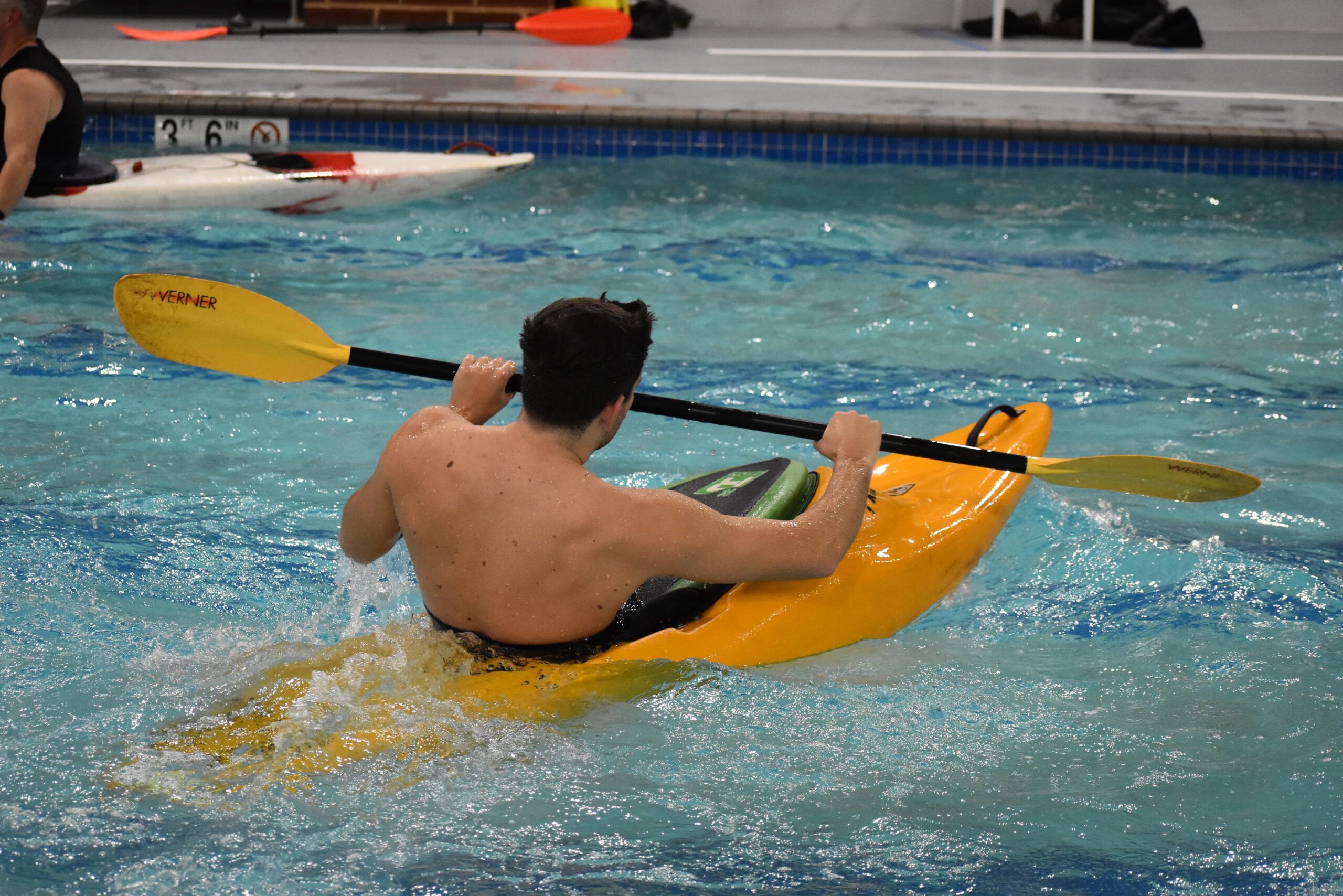 Cancelled Classes:
November 25th
December 23rd – CANCELLED
December 30th
February 17th
February 24th
March 17th