Dry Fitness Classes at The Aquatic Center
The Aquatic Center at Mylan Park is proud to offer dry fitness classes in addition to our in-water fitness classes. Our current dry fitness class offerings include Restorative Yoga and Personal Training. We hope to expand our offerings in the future. Have an idea? We'd love to hear it – reach out to aqua@mylanpark.org.
Looking for F45 Training at Mylan Park? Click Here to learn more.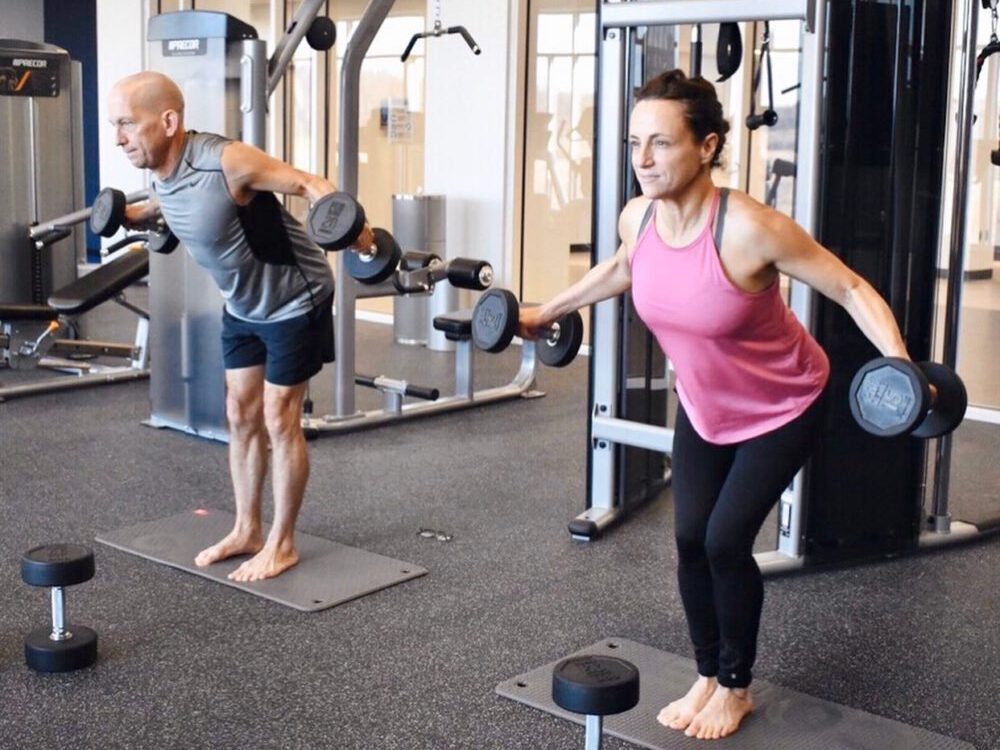 We've updated our user portal:
If you normally pay online or have registered for classes in the past, try using your old login information. You may need to reset your password. 
You can confirm if you have an account and reset your password by following the steps below…
 

Click the button to be led to our new welcome screen.
Select "Access My Account" located at the top right of the screen.
Fill out the requested information and hit submit
If you see a red notification reading "You've already registered" select "login" at the top right of the screen
Select "Forgot Password" and follow the steps to reset your password.
To register for Swim Lessons, Summer Camps, Safety Training Courses, and Parent's Night Off log in to our user portal and go to "Register for Classes"
To register for Personal Training, Water Aerobics, Adult / Master Swim League, Yoga, Paddleboard Yoga, and F45 log in to our user portal and go to "Group Activities"
If you need further assistance please reach out to us at (304) 933 – AQUA [2782]
T'ai Chi with a Dynamic Martial Artist
The Aquatic Center & Track Complex at Mylan Park now offers T'ai Chi classes taught by William Koehler, DMA! Our T'ai Chi classes will provide an introduction to a version of Yang Style T'ai Chi as modified and taught by Cheng Man-Ch'ing.
Yang Style T'ai Chi:
Mondays & Wednesdays 8:30 a.m. – 9:30 a.m.
All are encouraged to join Martial Artist, William at 8:30 a.m. Monday & Wednesdays.
T'ai Chi helps improve deep breathing, relaxation, balance, concentration, mindfulness, posture, and body alignment and is very beneficial in treating Repetitive Stress Injuries. 
FREE for Members | $20 for Non-members
Personal Training Sessions
Interested in working out but not sure where to begin?
Sign up for our 30-minute Gym Orientation!
Get acquainted with our gym equipment and an overview of the basics. Perfect for the individual who is interested in trying out personal training, but not ready to make the commitment without a trial run first.
Need help meeting your fitness goals?
Sign up for our personal training sessions!
Hour-long Personal Training sessions are available for those over the age of 13 who want someone to deliver safe and effective exercise training programs that are interesting and fun. Achieving your exercise goals is important and our certified personal trainer will help you reach and sustain them.
| Number of Sessions | Member | Non-Member |
| --- | --- | --- |
| 30-minute Orientation | $20 | $25 |
| 1 Session (1-hr per session) | $50 | $70 |
| 6 Sessions (1-hr per session) | $280 | $370 |
SIGN UP TODAY!