AQUATIC EXERCISE PROGRAMS
Aquatic Exercise Programs
The Aquatic Center at Mylan Park is proud to partner with University of Wellness to offer Aquatic Exercise Programs for members and guests. Passes for the Aquatic Exercise Programs are available to purchase in person.
Aquatic exercise also known as water exercise or aquatic fitness is a great way to stay active with a low impact workout. Deep water and shallow water classes are available and equipment is provided.
As we grow we will continue to add more programs on a weekly basis to suit the needs of our members and guests. Below are the pass options available. If you purchase a multiple class pass you may use your pass for any available class. The class pass is good for one year and can be used flexibly throughout that time period. Members received 10% off all base prices. Click Here to see membership rates.
All class ratios reduced due to COVID-19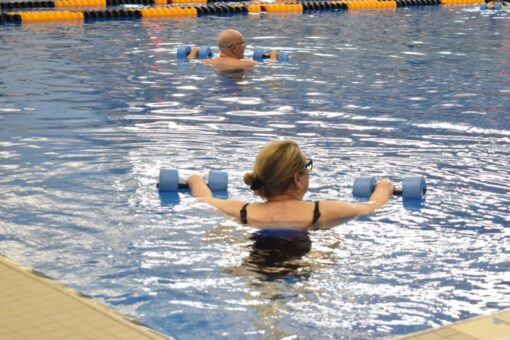 | Pass Options | Member | Non-Member |
| --- | --- | --- |
| 1 Class | $8 | $12 |
| 10-Class Pass | $60 | $90 |
| 20-Class Pass | $100 | $150 |
Mondays, Wednesdays, and Fridays at 11 A.M.
This aquatic fitness class is great for a full-body workout! It focuses on aerobics endurance, resistance exercise, and flexibility/balance. This class is held in deep water to ensure a low impact on joints. All skill levels are welcome!  Participants must be comfortable in deep water. Flotation belts are provided.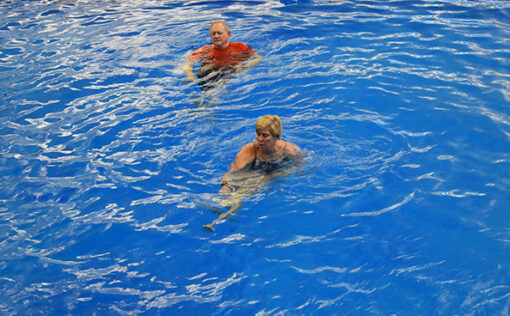 Mondays, Wednesdays, & Fridays at 10 A.M.
Increase your muscle strength, cardio fitness, and flexibility with this aquatic fitness class. Experience a workout that is low impact on the joints. Participants must be comfortable in the water.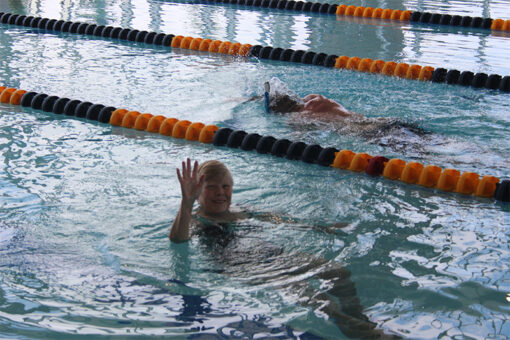 WATER EXERCISE INSTRUCTORS NEEDED
Mylan Park is currently recruiting for water exercise instructors to teach classes at our amazing indoor facility.  If you are certified or would like to learn more about this opportunity please contact us at 304-933-AQUA or email info@mylanpark.org
SWIM INSTRUCTOR OPPORTUNITIES