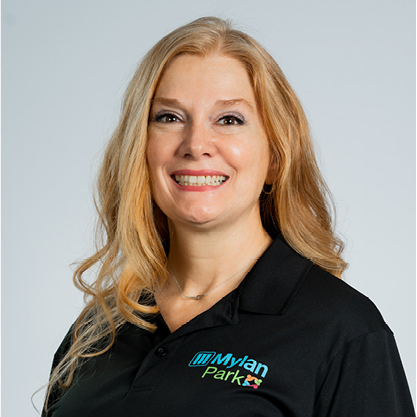 Heather McIntyre – Assistant Director of Marketing & Outreach
The Aquatic Center & Track Complex at Mylan Park
Professional Background:
Mrs. McIntyre serves at the Assistant Director of Marketing & Outreach responsible for developing and implementing a strategic vision for marketing, branding, and fundraising for The Aquatic Center & Track Complex at Mylan Park. She builds and maintains meaningful community, donor, business, and guest relations. Heather oversees website and social media management, graphic design, community outreach, community events, internal and external communications with The Aquatic Center & Track Complex marketing and events staff.
Professional Experience:
Previously, Mrs. McIntyre worked in media and media sales, concentrating in North Central West Virginia most recently bringing a broad network in business and media relations. Graduating with a BA in Journalism/Advertising, Heather has dedicated her career to marketing and advertising. She has made her home in WV, deliberately staying to play, work, and raise her family in the state she loves. Mrs. McIntyre currently resides in Morgantown, WV with her family and continues to enjoy skiing, camping, festival-hopping, motorcycling, and travel.
Education:
 Bachelor of Arts, Journalism/Advertising, Marshall University
Certifications / Associations:
 American Red Cross CPR/AED/First Aid Certified [Oct 2021-Oct 2023]