EMPLOYMENT OPPORTUNITIES
Employment
Mylan Park owns, programs, leases, and manages over 350 acres of mixed-use recreation, social, health, and wellness facilities for the Greater Morgantown community.  Through a public private partnership with WVU, Mylan Park is also home to a variety of both indoor and outdoor Intramural, Club Sports, and NCAA Big 12 Collegiate Athletic programs and the state's only 50M aquatic facility.  This partnership provides priority use of over 50 acres of field space, and more than 140,000 sq. ft. of state-of-the-art indoor facilities, for programs including WVU Swimming & Diving, indoor soccer, softball, rugby, flag football, WVU Women's Track & Field, cheer, boxing, outdoor soccer, lacrosse, roller derby, and more.
Mylan Park has an array of employment opportunities available! Scroll down for position options and apply today!
APPLY NOW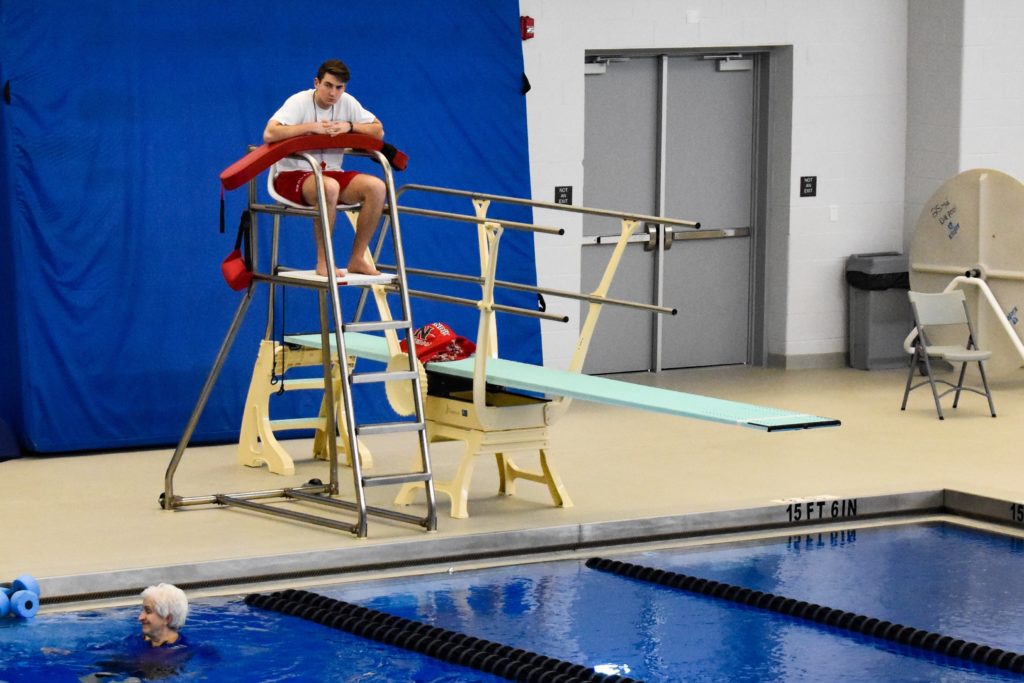 Part Time Positions
PT Membership & Guests Services Attendant
Responsibilities
Core Responsibilities:
Greet all members and guests who enter the facility
Ensure the proper identification is being used to access the facility
Correctly input member's and guest's demographic information into our system
Successfully perform administrative dutiesSell and upsell membership and program packages as well as cycling promotional dealsMulti-task and work in a fast-paced environment
Ensure the most consistent and up-to-date information is supplied in all interactions
Ensure the workstation is kept clean
Handle money (cash, credit, checks) correctly and effectively
Answer, return, and transfer calls in a professional manner
Assist in the implementation of communications strategies
Develop and innovate a comprehensive understanding of the Mylan Park's programs and services
Receive feedback in a teamwork environment and contribute to the creative process of projects through brainstorming sessions
Represent the company in a professional manner consistent with Mylan Park goals and branding
Assist with other duties as assigned in an effort toward the overall functions of Mylan Park
Centers is an equal opportunity employer.
PT Lifeguard
Responsibilities
Essential Responsibilities
Under general supervision, ensures the safety of the members and guests at the Aquatic Facility at Mylan Park by preventing and responding to emergencies. Provides excellent customer service.
Specific Responsibilities
Maintain constant surveillance of members and guests in the facility.
Prevent accidents and maintain a safe environment by enforcing all rules and regulations.
Act immediately and appropriately to secure the safety of members and guests in the event of an emergency.
Provide emergency care and treatment as required until the arrival of emergency medical services.
Present a professional appearance and attitude at all times.
Maintain a high standard of customer service.
Maintain appropriate activity reports.
Perform various maintenance duties as directed to maintain a clean and safe facility.
Perform pool operation duties such as vacuuming, chemical checks as assigned.
Attend regularly scheduled staff meeting and in service training.
Enforce all rules and regulations.
Maintain current certifications in lifeguard training, First Aid for the professional rescuer, and CPR for the professional rescuer.
Other duties as assigned.
Centers is an equal opportunity employer.
PT Swim Instructor
Responsibilities
Essential Responsibilities
Provide swim instruction for group and private swim lessons following the curriculum set forth by American Red Cross and the Aquatic Center at Mylan Park Associate Director of Aquatics and Programs. Provide excellent customer service
Specific Responsibilities
Teach American Red Cross Learn-to-Swim and other Aquatic center programs as well as Red Cross water safety courses and know how to use course materials effectively.
Adapt teaching approaches to the age, experience and ability of participants.
Manage participant behaviors in classes to ensure a safe environment and promote a successful learning atmosphere.
Plan and prepare for classes assigned on a daily, weekly and quarterly basis.
Demonstrate and communicate all skills required for class content.
Communicates efficiently and effectively with participants and parents to ensure understanding of progress and skills required.
Attend regularly scheduled staff meeting and in-service training.
Check email and intranet on a regular basis.
Maintains, at all times, a professional demeanor representative of the organization.
Communicates effectively and efficiently with other personnel.
Other duties as assigned by supervisor.
Centers is an equal opportunity employer.
PT Custodial Attendant - Aquatic and Track Center
Responsibilities
Essential Responsibilities:
Responsible for general maintenance, cleaning and upkeep of the building and property to ensure a clean and safe environment. Responsible for the day to day cleaning and upkeep of the facilities, including but not limited to duties listed below.
Duties and Responsibilities:
Cleaning building floors by sweeping, mopping, scrubbing or vacuuming
Gathering and emptying trash
Servicing, cleaning and restocking supplies in restrooms and shower rooms
Cleaning windows, glass, mirrors, etc.
Removing snow, debris from sidewalks, stairs, walkways within 16 feet of building
Carrying out weekly/monthly heavy cleaning tasks and special projects
Buffing and polishing floors using mechanical equipment
Moving furniture, equipment and supplies, either manually or with hand truck
Setting up, arranging and moving tables, chairs, decorations, etc. to prepare for meetings
Following cleaning procedures/specifications outlined by OSHA for the use of chemical cleaners and power equipment
Assisting with the inspection of facilities daily to identify any maintenance issues, damages, non-routine cleaning needs, or potential
concerns/issues/problems
Ensures the facility is secure at all times
Other duties as required
PT Recreation Attendant - Aquatic and Track Center
Responsibilities
Essential Responsibilities
Under general supervision, ensures all necessary equipment is available and ready to use for competitive swimming and track events. Provides support during competition use of aquatics center and track complex. This position may serve as aquatic attraction attendant for water slides and features as well as splash pad during summer months (seasonal). Must arrive on time as scheduled before event and prepares areas for use. Responsible for inspecting equipment prior to use to ensure proper function. Reports any maintenance needs or other concerns to facility manager and coordinator as necessary
Competitive Aquatics and Track Event Role
Monitors event and provides support to officials, coaches, athletes, and other staff.
Provides additional resources during event to help with incidents, spills, rules enforcement, etc.
Communicates with all staff, lifeguards, meet staff, coordinator, facility manager to enhance customer service
At the conclusion of the event secures all equipment and stores in appropriate location
Helps with teardown and general clean-up of event site.
In the case of large event this position may serve in other roles as needed based on the event
Aquatic Attraction Attendant Role
Monitors slide use during open hours and enforces slide rules as posted and per the Slide Rules Policy document
Maintains safety of guests by regulating use of the slide per manufactuer's guidelines
If a problem arises on the slide, promptly closes slide to prevent injury
Communicates with all staff, lifeguards and facility manager to enhance customer service
Qualifications
Basic knowledge of competitive swimming, diving, and/or track and field (competitive event staff)
Ability and willingness to enforce policies and handle conflict resolution
CPR/First Aid and AED training or ability to obtain certification within 1 month
Communication skills
Centers is an equal opportunity employer.