Youth Community Track Meet
November 11th  | 12 – 3PM | The Track Complex at Mylan Park
Ages 5 – 12
On November 11th from 12 pm to 3 pm, Mylan Park invites children aged 5-12 to participate in an exciting and engaging Fall Youth Community Track Meet. This event is designed to provide young athletes with a fun-filled opportunity to experience various track and field events, fostering a love for the sport and encouraging them to explore their athletic potential. Whether they are beginners or have some experience in track and field, all children are welcome to join and enjoy a day of friendly competition and skill-building.
‌Events and Age Groups: meter races
Each runner can do 3 running events and 1 field event‌
5-8 year olds:
50 meter
100 meter
200 meter
400 meter
9-12 year olds:
100 meter
200 meter
400 meter
800 meter
Field Events:
Softball Throw
Broad Jump
Open Mile
Open Relay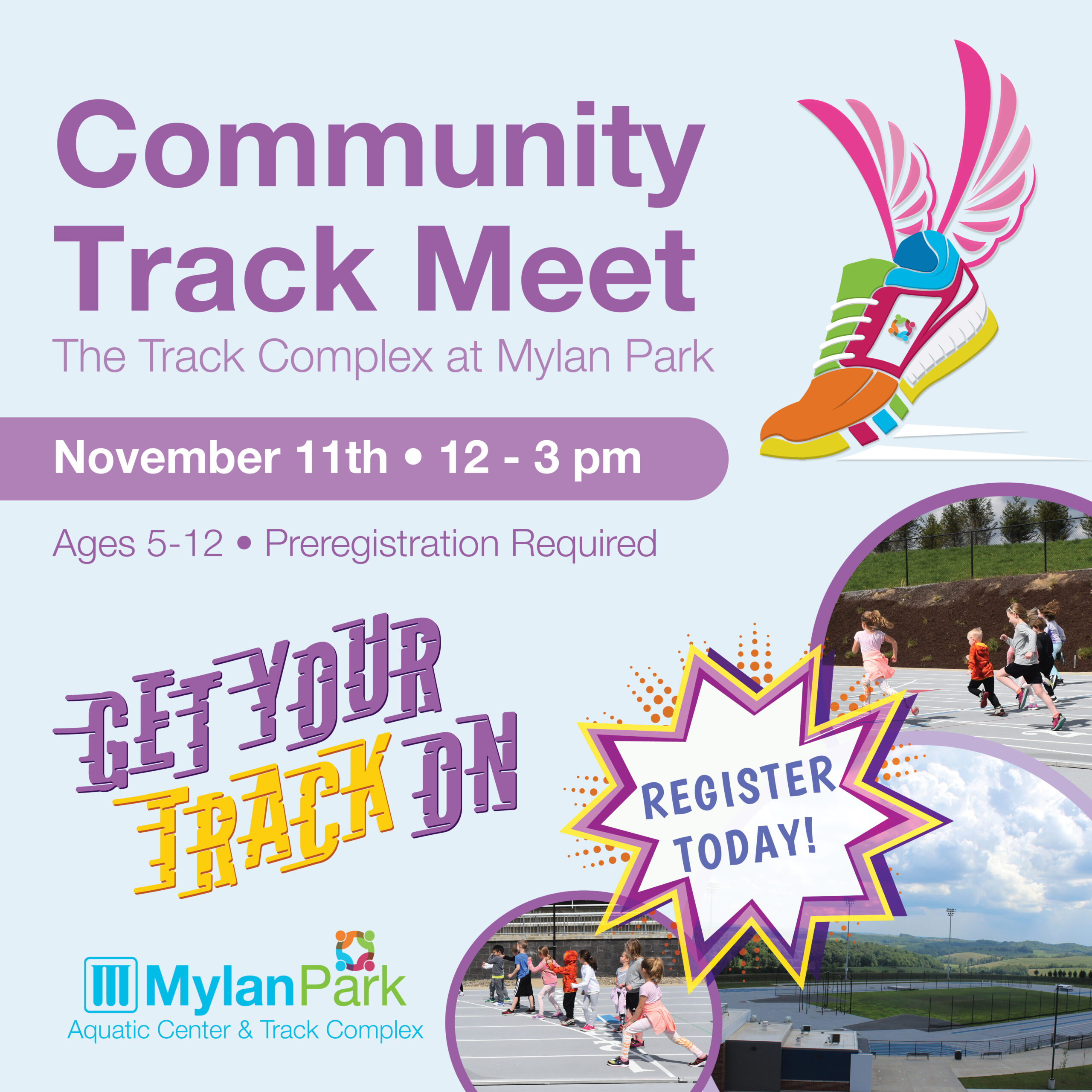 REGISTER NOW FOR A DISCOUNTED RATE
EARLY BIRD: $10 per runner (Register BEFORE NOV. 1st)
REGULAR: $15 per runner (Register BEFORE NOV. 10th)
✋ NO DAY OF REGISTRATION, MUST REGISTER BEFORE November 10th at 11:59pm
CLICK HERE to register your kids for the Fall Community Track Meet!
REGISTER FOR THE YOUTH COMMUNITY TRACK MEET